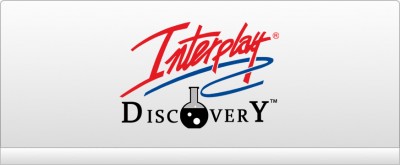 Following the stead of TellTale's Pilot program, game studio Interplay has announced the "Interplay Discovery" line. An independent publishing program, the service is available to any developer with a product at a pre-determined point in production, following a standard application process. Interested designers can find more about the service here.
"Interplay Discovery will introduce promising developers from all over the world to the global market by releasing great new games at great prices," described Herve Caen, Interplay CEO. "So far our efforts are paying off and we have discovered two new games from two new developers."
"Publishing agreements for promising titles typically can be signed within a few days of product submission. At that point, Interplay's team of design & gameplay experts can help developers through the finalization, optimization, approval and publishing processes," Interplay President Eric Caen detailed. "We hope to bring great games to market very regularly, as we are starting to do with these first two games. Who knows, one of these new developers could become as famous as some of the current greats previously published by Interplay."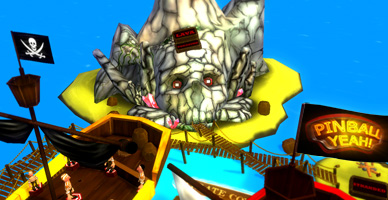 The first two titles from the program will be released this October. Pinball Yeah is a multi-themed pinball title from Portuguese developer Code Runners, and will be available on the PC, Mac, and iOS.
"Our main objective is to give the players fun and immersive fantasy gameplay on our pinball tables, an area that has been left unexplored, while still providing a classic mechanical table for the hardcore fans. It's an honor to work with Interplay and taking part in Interplay Discovery presents an amazing opportunity for indie developers," said Ricardo Teixeira of CodeRunners. "This is our first game, after which we plan to add more content to Pinball Yeah and create other games with novel experiences for gamers worldwide."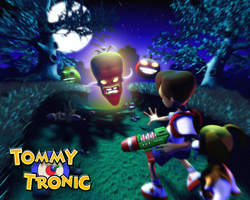 The second of the initial games, Tommy Tronic, comes from Ukrainian-based studio Oasis Games and will be available exclusively on the PC.
"At Oasis Games we believe traditional 2D platformers have been unjustly abandoned by the game development community at large. We've done our bit to change that. Tommy TronicTommy Tronic creator Nick Conlon.