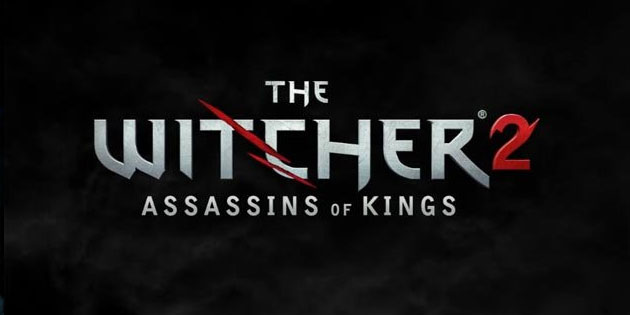 Recently we had the excellent opportunity to float a few questions by the development team of The Witcher 2: Assassins of Kings. Tomek Gop, Senior Producer took the time to answer a few of our questions. Here's what he had to say about CD Projekt RED's highly anticipated roleplaying game.

E-G: In terms of development, how much more time has been spent creating Witcher 2 than what was spent to create the first Witcher game?
Tomek Gop: Well, it was LESS. First we've created the engine basis, low-level stuff, tools, renderer and so on. We've started implementing the game around the time we've released The Witcher: Enhanced Edition. So, by Q1 2011 when the game should be out, the development process will have taken around 2.5 years. Not too shabby! Of course we have thought out the game previously, vision, main plot of the storyline and such – all that was being constructed for some time, but the real implementation started around two years ago.
E-G: Fans and critics are all impressed with the constant support that your team gave the original Witcher long after its release. Should they expect to experience that same level of service with Witcher 2?
Gop: Totally, what we're aiming for with The Witcher 2 is to have a game at least as good as TW:EE on "day 1". That's because we're really concerned with user support. It would be perfect to be able to focus on delivering new possibilities to players who have bought the game. I mean, there probably still will be things that need addressing, but I think patches will be smaller this time – maybe we'll find time and resources for additional content. No solid declarations at the moment, but it would be cool to release some sort of DLC for The Witcher 2.
E-G: You had all new material to show at Gamescom. What was your goal for the show?
Gop: The show we've prepared for GamesCom had information in mind. We've tried to push through as much information as we could squeeze into 30-minute show. Non-linearity, choices, alternative paths, lethal and non-lethal walkthroughs, even epic-scale battle with awesome graphics and performance show-off. We also wanted to take care people will have chance to digest all this info – that's why we had one-hour slots during GamesCom and people were able to ask questions before and after they've seen the game in action.
E-G: I'm certain we'll see the meteorite sword and silver sword, but what other types of weapons will be available to Geralt?
Gop: Tons of those. That's because we've implemented character (and weapon) customization system. In The Witcher 2, the player will not only be able to find lots of different items and weapons throughout the whole game (way more than in the previous game), but it is actually possible to craft items that you find. Still however, Geralt is a Witcher, not an elven bowman, not a dwarf axe-murderer; please don't expect forgetting about the sword. It is still his primary weapon.
E-G: Is there anything in the works for downloadable content at the moment? Will the PC version come packed with a scenario editor?
Gop: DLC is definitely a way to go. Nothing we can confirm yet, but we'd love to deliver extra adventures and so on. It's not like we've already cut something out of the game and are keeping it to "surprise" everybody. We'd just like to sit down to adding content once we're done with the game itself. We don't like to cut corners!