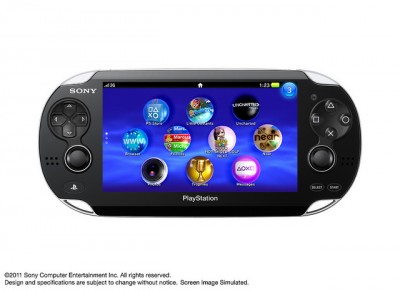 While its not a price point or release date, we have gradually been given more and more details on Sony's "Next Generation Portable" in the week since its announcement at Playstation Meeting 2011. Those concerned that 3G functionality will jack up the cost of the system were both proven right and put at ease with the announcement that the handheld will debut in multiple SKUs, one featuring standard Wi-Fi and the other sporting the more travel-friendly 3G. Andrew House, President of Sony Computer Entertainment Europe, confirmed the information in an interview with Eurogamer.
"The first thing to clarify, which I'm not sure the presentation did a perfect job of doing today, is that all of the devices will have Wi-Fi capability; a separate SKU will have 3G." House clarified, "So the user gets a choice. Wi-Fi is available wherever, which clearly is the most important aspect of connectivity and that connected experience; 3G will be a subset of that."
On the software side of things, Sony may have debuted quite a few new entries in exclusive franchises, but many of the studios behind the original games will not be returning for the portable iterations. Insomniac posting a Twitter message proclaiming that Nihilistic Software will be taking over the work for the system's new Resistance title; the company is also borrowing some of Insomniac characters for the cross-over brawler Heroes on the Move.
A hands-on preview with Uncharted NGP also revealed a new developer taking over an established franchise, with Sony's own Bend Studio replacing Naughty Dog. Bend has previously worked on the Siphon Filter series and the PSP-exclusive Resistance: Retribution.
For a full list of third developers currently working on NGP games, click here.
What are your initial thoughts on the NGP, E-Gs? Looking forward to new entries in these franchises? Comment below!