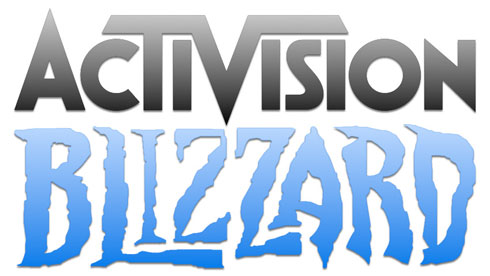 In the traditional fourth-quarter earnings call to investors, Activision-Blizzard revealed a major re-prioritization effort going forth, that leaves one of gaming's biggest franchises in recent memory in the dust. "[C]ontinued declines in the music genre" is the cited reason by the corporation for its retiring of the Guitar Hero brand, putting to bed one of the highest grossing franchises this generation. Also put to bed was the True Crime series, including the still in-development True Crime: Hong Kong. Activision-Blizzard also revealed another round of layoffs, with approximately 500 workers (7% of total staff) fired.
COO Thomas Tippl noted that the company's staff size will eventually rise again, as they are "making significant investment elsewhere." He continued, "Our net head count at the end of the year is probably not going to be materially different given that we're ramping up development teams around Blizzard's new MMO and around the Call of Duty initiatives."
Activision-Blizzard's original statement on the matter can be found below:
"Activision Blizzard will continue to invest its capital and resources in the significant opportunities afforded by online gaming worldwide and will reduce its exposure to low-margin and low-potential businesses.  In 2011, the company will allocate the majority of its resources and focus toward opportunities which we expect will afford us the greatest competitive advantages and the greatest potential for best-in-class quality, high-margin digital growth, and long-term success.  These opportunities include Blizzard Entertainment's games currently in development, robust investment in forthcoming Call of Duty titles, the development of a best-in-class digital community surrounding the Call of Duty franchise, a new property from Bungie and an innovative new universe with broad appeal that will be revealed at Toy Fair later this week and will bring the world of toys, video games and the Internet together in an unprecedented way.  These investments should better position Activision Blizzard for long-term growth and enable it to continue expanding its position as the largest digital publisher.

"At the same time, due to continued declines in the music genre, the company will disband Activision Publishing's Guitar Hero business unit and discontinue development on its Guitar Hero game for 2011.  The company also will stop development on True Crime: Hong Kong. These decisions are based on the desire to focus on the greatest opportunities that the company currently has to create the world's best interactive entertainment experiences."
Sad to see Guitar Hero, True Crime put out to pasture? Or was it these franchises' respective time? Comment below with your thoughts!