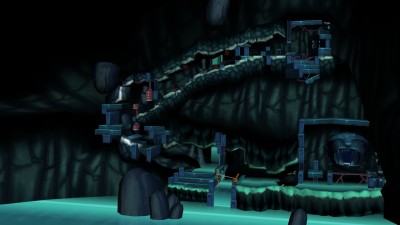 The 3DS just got some major indie cred. The low-budget, originally 2D, classic Cave Story will be getting a 3D conversion for an exclusive release on Nintendo's upcoming handheld. The game is coming from NIS America, but no release date has been confirmed for the title. In an interview with Gamesradar, game creator Daisuke Amaya discussed the 3D conversion, and the possibility of a sequel.
"The difference between the original Cave Story and Cave Story 3D is going to be the environments are going to be in full 3D, but we will keep the original style of the game, which is a 2D scrolling action game." Amaya stated, "It's now been 10 years since the original Cave Story came out, so I'm now thinking that maybe it's time to start thinking about a sequel for Cave Story. There's a very, very good chance we'll see a sequel…I am working on a project, an original new game, but nothing's really done or prepared yet. So I can't announce it yet, but as time goes by, I'll slowly release it on my web page."
[youtube]http://www.youtube.com/watch?v=WR56KFaTS88[/youtube]
Happy to see former freeware games hitting the big 3D time? What is your most anticipated title for the 3DS? Let us know below!