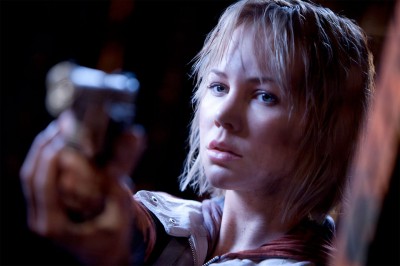 [Initial reporting done by Eli English]
It hasn't been too long since production plans for
"Silent Hill: Revelation 3D"
were announced, but now we know that Australian actress Adelaide Clemens (currently best known for her extra work on "Wolverine: Origins") will play the role of Heather Mason, the adopted daughter of the main character from the first game, Harry Mason.

The movie will follow the basic plot points of Silent Hill 3. According to the Producers: "Heather Mason and her father have been on the run, always one step ahead of dangerous forces that she doesn't fully understand. Now on the eve of her 18th birthday, plagued by terrifying nightmares and the disappearance of her father, Heather discovers she's not who she thinks she is. The revelation leads her deeper into a demonic world that threatens to trap her in Silent Hill forever."
The film will be Directed by Michael J. Bassett, and produced by Samuel Hadida and Don Carmody, all of  "Resident Evil: Afterlife" fame. Sean Bean is
rumored
to be in talks to return from the first film and Kit Harrington has been confirmed to be in the cast, but we have no further information on when the film will be released, but we here at Elder-Geek estimate a mid-2012 street date at the earliest.
Can't wait to watch this movie at the midnight premiere? Had different casting hopes for this entry? Post below!