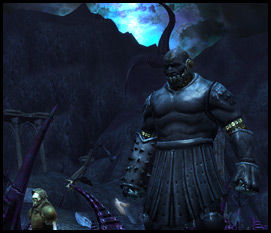 [Initial reporting done by Eli English]
Trion Worlds, developer and publisher for the recently released MMORPG Rift, have announced their most recent event for the title, "The River of Souls", which is set to start on March 30 and will be included in the 1.1 patch.

The event will add in a large number of new enemies such as liches and grave-makers, and will add in hundreds of new weapons which players of all levels can run in and collect. According to Trion Worlds, a large amount of exclusive items can also be collected, including a Spectral Horse mount and a powerful artifact which can turn players into the hordes of the undead, all of this exclusive content will stop spawning once the event ends on April 6.