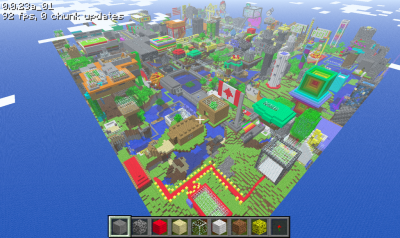 [Initial reporting done by Eli English]
If you haven't already checked out Minecraft, the popular independent title by Markus 'Notch' Persson, now's your chance. A demo for the title has just been released. The demo will be playable for 90 minutes and will start players out with every single item, tool & mineral that can be found in the title in order to give players an idea of what they can do in the game. Players are free to do anything and everything that they can preform in the main title but once the 90 minutes are up, the world you were playing in will be locked out, but you will be free to create as many other worlds as you want until you decide to delete the demo or to buy the full game.

Gamers who want to give the demo a try can download it off PC Gamers official site.