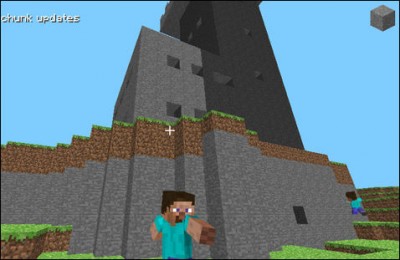 Skyrim has company. Fans who are waiting for the full release of the independent title Minecraft by Mojang Specifications only need to wait 'till November, when the game will be finally completed. Markus "Notch" Persson, the creator of Minecraft, announced the release date in his official blog.

"It's a bit tricky to really do a release for Minecraft as we keep updating it all the time. For one, the version we deem as the 'full version' won't be very different at all from what the game was like a week ago, and we'll keep adding features after the release as well, so it's really more of a milestone when we finally get rid of the Beta label, and some kind of goal for us to work towards. The plan is to be open with this and try to get people to cheer us on as much as possible, but to be open with the fact that the game won't change much at the actual release day."
Minecraft is set to be released on November 11, 2011.
Excited to hear about the release date or do you think it's rather pointless? Post a comment below and let us know what you think.