[youtube]http://www.youtube.com/watch?v=r4VgzOtZGko[/youtube]
[Initial recording done by Eli English]
Suda 51, best known for his work on Killer7 and No More Heroes, has announced that the title will be getting a Playstation 3 port entitled No More Heroes: Red Zone Edition.
The port will be almost exactly like No More Heroes: Heroes Paradise, which was a port of the first game to the Xbox 360 and Playstation 3, but will feature five of the bosses from No More Heroes 2: Desperate Struggle, ten missions that were cut from the original No More Heroes, and Playstation Move controls. The game will also feature online leader-boards as well as a boss battle mode.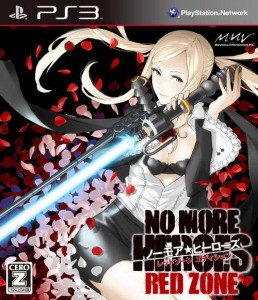 The title is set for release on July 21, 2011 in Japan for ¥3,990 ($48.) No release dates for North America have been announced.