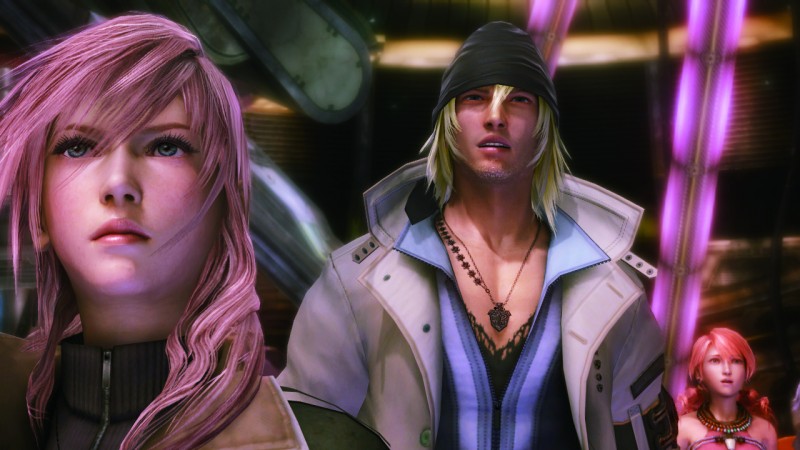 While all of us on the Western edge of the globe wait with baited breath for Square Enix's latest Final Fantasy epic, but reports and reviews from the other side of the world market are striking notes on both sides of the aisle. While famed Japanese gaming magazine Famitsu awarded the title a near perfect 39/40 score, a lot of negative thoughts are seeped through the internet cracks, bemoaning several key points in the game with understandable malice. The main deterrent seems to be the game's near breathless linearity, one site even sporting an abbreviated map of the game's first six hours to prove its point. A summary of more FFXIII critique (both fan and professional alike) and the aforementioned map can be found after the jump.
A selection of complaints floating across post-release reaction forums:
The whole game is completely linear until halfway through [approximately 20 hours].
There are hardly any towns.
The party is always fixed. The whole game just repeats the movie-battle sequence over and over [In fact the progression is closer to movie-run-battle-run-movie-boss-movie-run-battle…].
There are rather a lot of movies.
Moving around is like a long marathon.
The whole game system is just a clone of FF10.
You can't flee battles [You can't avoid most battles either as there is no sneaking past enemies, including weak ones].
Your party is completely healed after each battle.
If the main character in your party dies it is game over [There are only ever 3 characters in battle, often less, and often fixed].
The best tactic is almost always endlessly attacking. There is next to no strategy or skill involved.
The summons' transformation scenes are a joke [i.e. Odin turning into a horse].
The story is rubbish… [Spoilers omitted, but complaints centre on Snow's constant and cringe inducing insistence that he is a hero and will "protect" whatever it is the antagonists are menacing this time]
Shopping is only done at "online" shops on save points, with no proper shops to be found.
However, this doesn't matter as you hardly ever get any money [and you can never buy anything more powerful than what you already looted].
There have been next to no changes from the demo.
The status screen displays no real information.
There are only 8 items usable in combat [For that matter, there are hardly any weapons or accessories, and the "crafting" system mostly consists of spending drops to upgrade their 2 stats].
There are no levels.