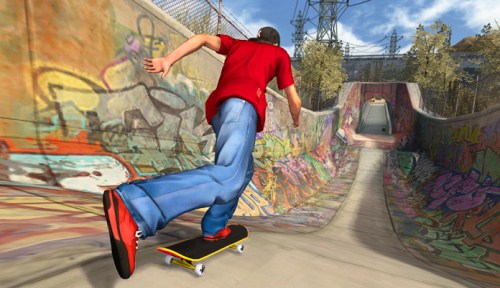 Talk of a sequel to Tony Hawk Ride was already up in the E3 air last year, and despite the game's horrid sales and almost universal panning from reviewers (including Elder-Geek) the titular skateboard-guru remains optimistic about the possibilities of a new disc, vocally calling out the critics of the recently released peripheral-based sports game. Activision may still be licking their wounds over the title's time on the market, Hawk recently twittered about a meeting that could spell out the first steps of pre-production for Tony Hawk Ride 2.
"Just met with Robomodo about our next project and it's already much better than I expected. Details soon," wrote Hawk, he then added, "Chicago is not warm."
Its a meeting with the same developers as the first one, but does this mean that Ride 2 is on its way? Give us your thoughts in the comments section, Elder-Geeks!