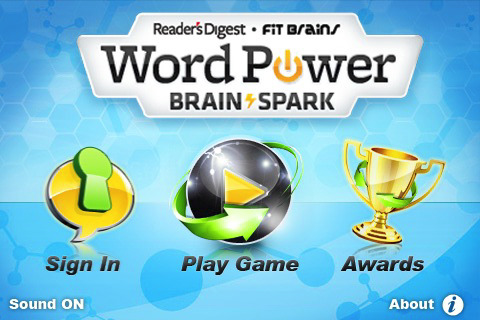 While its no surprise to hear that Search Engine, Browser, Smart Phone OS, and 3D Modeling Software owner Google is looking to get into gaming, the entry of general-interest magazine Reader's Digest into the fray may come a little unexpected by some.
The former recently posted a job listing for "Product Management Leader, Games," the job details of which require a person to be "responsible for developing Google's games commerce product strategy and partnering to build and manage the business with a cross-functional team." No official statements or products have been released by Google as of this time.
The latter is more solidly confirmed, having recently announced its partnership with "Brain Fitness" developer Fit Brains in order to bring its popular Word Power magazine feature into interactivity. Scheduled for Mobile and PC platforms, three games are expected to launch later on this year: Word Power: Recharged (free), Word Power: Green Revolution ($19.99), and Word Power: Brain Spark ($2.99).
"The Word Power Network is an exciting way for Reader's Digest to bring this classic editorial column to life by creating a digital, interactive experience." said Peggy Northrop, Vice President and Global Editor-in-Chief of Reader's Digest, "The Word Power column has been an overwhelming favorite of readers worldwide for decades and has seamlessly transformed to an application for mobile media and for players accessing the network from their home computers."
"The Word Power franchise is well known across the globe and we are excited to bring it to market with Reader's Digest in digital format. For us, Word Power taps into one of the key areas of brain fitness, which is important for a healthy lifestyle. Our goal was to take the successful essence of word power and layer in positive game themes such as green energy to make it a more engaging experience," adds Michael Cole, CEO of Fit Brains.