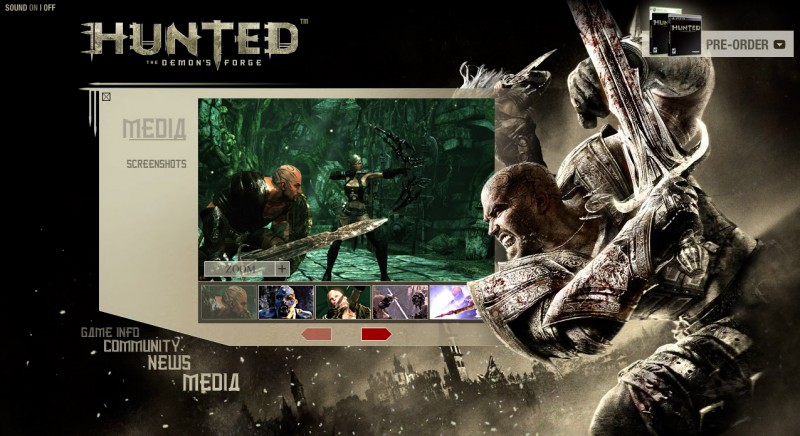 Bethesda Softworks' beastly-looking dungeon crawler launched its teaser site today for Hunted: The Demon's Forge. The site contains the usual assortment of screens and news.
Hunted is a cooperative action game, set in a dark fantasy world. Gamers contol of either E'lara, a ranger, or Caddoc, a swordsman, using a variety of weapons, spells, and cover tactics to battle dungeons, overgrown ruins, and downtrodden towns.
Hunted will be available on Xbox 360, PS3 and PC in Q1 2011.