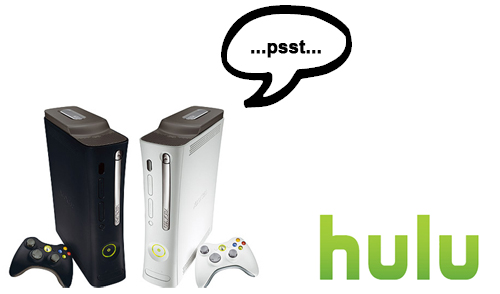 The supplemental services continue to amass, as both Microsoft and Sony are racking up the contracts for their respective networks. Microsoft is rumored to be planning an announcement at E3 that will reveal a deal made with the video streaming website Hulu to be featured on Xbox Live. If the sources offered by Gear Live are correct, it could mean that Hulu will be offered – for a separate fee – on the XBL dashboard alongside Facebook and Last.fm.
1UP has since heard from their sources that potential rights issues could delay the application's appearance on Xbox Live, as Hulu's streaming of properties from multiple television networks could potentially cause issues in a release on a new platform. Nothing has been confirmed beyond initial speculation, but considering how big Microsoft made Facebook and Twitter integration at last year's E3, expect this year's show to shed some light on whether you'll be watching 30 Rock as an Avatar.
More concrete is the deal between HBO and Playstation Network, which will allow both the PSP and PS3 to offer the Home Box Office's premium paid content. No information has been released on when consumers can expect the content to be available online, and Sony did not return contacts from Elder-Geek for comment. The contract adds fuel to the PSN+ rumor-fire, alluding to the possibility of included HBO content in any Premium PSN Account purchase.
"The HBO library of premium original content is a perfect example of how PS3 has become the most content rich entertainment platform in the living room," said Peter Dille, senior vice president, marketing and PlayStation Network, SCEA. "When you combine the iconic programming from HBO with the existing TV, film, live sports and original programming available on PlayStation Network, our customers have access to the content they want, when they want it, at home or on the go with the PSP."
"We're extremely pleased to offer our premium programming on Sony Computer Entertainment's PS3 system," said Henry McGee, president, HBO Home Entertainment. "This premier gaming system will offer an exciting new way for consumers to purchase HBO's award-winning programming."
"HBO's innovative and popular programming rounds out Sony's premium TV content offering and enables consumers to enjoy an even wider array of award-winning mini-series and episodic content," said Michael Aragon, general manager, Global Digital Video Distribution and Operations for Sony Network Entertainment.