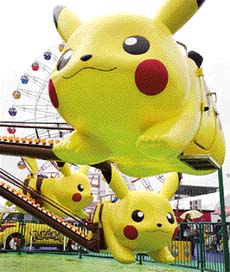 Nintendoland has been a binder-paper doodle in the minds of children since the early 80s, but it could soon be a reality. Company President Satoru Iwata hasn't ruled out the possibility, but diversification away from other theme park properties like Disney (which has a Disneyland park operating in Tokyo, Japan) is mandatory before any ground can be broken in construction.
"Countless times, the idea of a theme park has been debated and discussed, and there have been rumors in various forms," Iwata said, "But at the present moment, there are no concrete plans…I won't say that it will never happen."
Would Nintendoland be a destination you'd want to visit? What kinds of attractions would you expect/want? Let Nintendo know by commenting below!