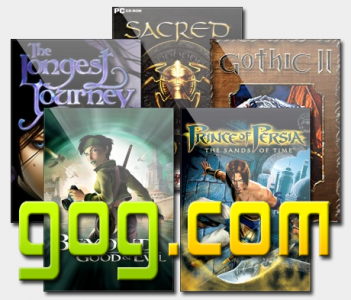 Yesterday, we reported on the supposed shutting down of Good Old Games (GOG).com. The digital distribution retailer's own website declared the site to not be maintainable at its current stating. In an online press conference earlier today, the team behind the site revealed the true reason for the site's domain closure, to make way for a new iteration of the platform.
The "brand new" GOG.com is out of its long-kept beta stage, and will be launching at 8am EDT (a little over twelve hours from the time of this posting). The site will now reportedly have newer titles alongside its catalog of classic PC titles, and will maintain its DRM-free mantra despite the change.
From the Official Site:
Now it's time we put an end to all the speculations once and for all. It's true that we decided that we couldn't keep GOG.com the way it was… so we won't. As you probably know by now, GOG.com is entering its new era with an end of the two-years beta stage and we're launching a brand new GOG.com with new, huge releases.