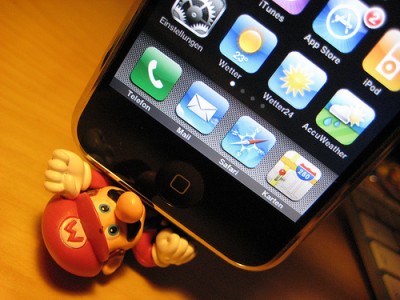 A question long asked of (and ignored by) Nintendo is whether or not the company considers the not-so gaming-centric Apple company a rival. In recent interviews the company has opened up about these prospects, a recent discussion with Forbes finally being able to cox a full response.
"Do I think that in the near term they can hurt us more than Microsoft? Absolutely." responded Nintendo of America President Reggie-Fils Aime, "It's all about time. I compete with Zynga, I compete with surfing the net, I compete with the newspaper."
The response evokes a much more worldly image than the Big N has been privy to these past few years, with press conference mis-fires and constant secrecy in interviews leading many to believe the company to have blinders on as long as profits continued. Ever since Satoru Iwata was quoted as seeing the iOS as a major competitor, however, Nintendo has been much more upfront about the media battle it has been waging on multiple fronts.