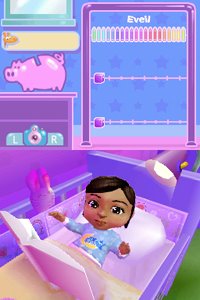 In a sales report listing a slight decline in overall profits, developer Southpeak Interactive cites the CDV litigation as what increased their losses for the fiscal year (which ended June 30th.) Overall, however, losses were at a 32% decline over last year's numbers.
"Along with macro-environment factors, our business and bottom line was impacted by increased litigation during the fiscal year," said Southpeak CEO Melanie Mroz. "Excluding the excess legal charges that we incurred based on these disputes, especially with respect to CDV, we would have demonstrated even greater improvement to our bottom line."
"I am pleased to report that we have successfully resolved our litigation with CDV and distribution dispute with Paradox.," she explained. "CDV in particular marked a substantial drain on our resources. Misguided media had a negative impact on our cost structure. We are pleased to put these matters behind us and continue to focus on our business and future growth…We certainly don't plan on it, but the litigation costs of $3.2 and 3 million, those were pretty much offset. So those were mainly related to CDV. A large amount of that was due to professional fees and legal expenses."
While certainly putting a footnote on certain aspects of the MyBaby suit, the company is still seeking damages over Majesco's allegedly questionable publishing rights over the franchise.
"It was a significant part of our revenues that's for sure. I'm not sure it's quite that high of a percentage," said Philips. "Now this year we've got a great line-up of other games – we'd certainly like to be able to complement that with the My Baby series, which we feel is our series, so we're still hoping that that can happen."