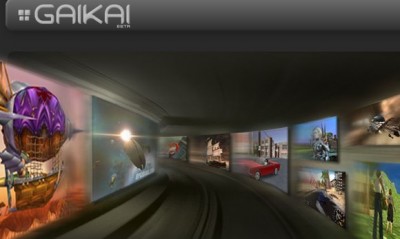 Dave Perry's cloud-based streaming platform Gaikai entered public beta late yesterday, with 11,000 invitations having been sent out prior to the opening. More invitations will be sent out as initial feedback is taken into consideration and the service's infrastructure is beefed up to accommodate the additional necessary traffic. Interested players can register for the beta invitations via Gaikai's official site.
"Anyway, on Sunday afternoon we decided to stop coming up with excuses not to launch Gaikai to the public and silently sent out a blast of 1,000 invites around the world. Suddenly we were officially 'Open Beta', people were playing within minutes and leaving nice messages in our survey system," Perry wrote in a blog post.
"We sent out another 10,000 invites and players are currently hitting 15 of our 24 data centers. No issues have been reported that we can't fix this month, and so we will continue to send out invite blasts in waves of 10,000 until all issues are fixed," he continued. "The game everyone is playing first is Mass Effect 2, it's the highest rated PC game in the last 12 months and BioWare simply rocks."
"The Second Life team has also been working away on a special build that they wanted to stream with no friction. They sent out a tweet and people started hitting the servers, it worked well. They posted to Facebook and now are inviting directly with emails (I just got one.) So that traffic is keeping our servers busy too," Perry continued.