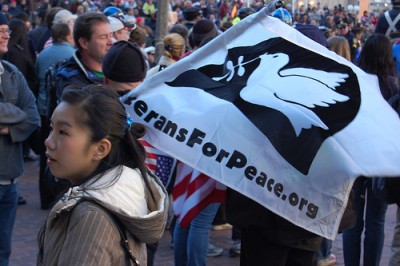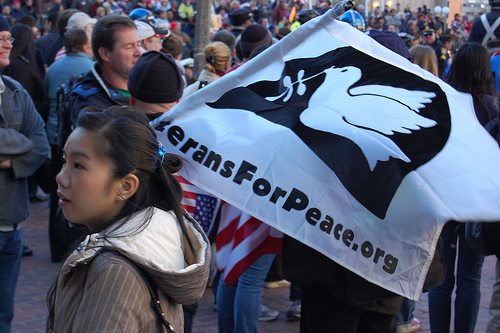 'Nerd Fest', a series of Call of Duty: Black Ops tournaments hosted at the Sacramento Public Library, has become a target of a bit of controversy. Local veterans groups have claimed the tournaments are inappropriate for the public space, members from Veterans for Peace and Grandmothers for Peace have protested the last event of the Festival (held on November 27th) with signs that read "War is not a game."
"We shouldn't be encouraging this kind of stuff. The public library has a moral authority; it should be about learning, not learning to kill." John Reiger, president of the local chapter of Veterans for Peace told the Sacramento News and Review.
It was a sentiment echoed by Jeanie Keltner, a supporter of the organization,"I don't want [the library] to sponsor games where the winner kills the most. I don't mind that they have it. I just don't want them to sponsor it."
Scott Miller, organizer of Nerd Fest, had a different perspective,"The multiplayer [game] is not so much about the killing as about teamwork," he explained, "We're getting the missing demographic into the library, which is basically males who are 17 to 35 years old…They are participating in the library and checking out the different offerings."
"Libraries are really changing how we meet the needs of our communities," said Rivkah Sass, the library's director. "I recognize that we have a group of people who are objecting to one piece of our spectrum. And I respect that, but it's a piece of what a library is in 2010."
Both Nerd Fest attendees and those protesting them are expected back for the next festival, taking place at December 11th at the same location.
What is the E-G position on this, guys? What is a library's role in this day and age, and what role do games like Call of Duty have in influencing combative behavior in such a setting? Discuss below!