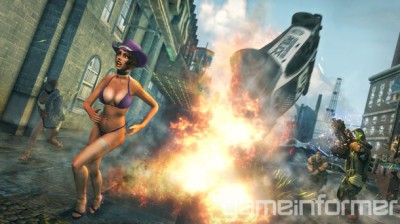 [Initial reporting done by Eli English]
Gamers who are awaiting the release of Saints Row: The Third may be excited to check out the large portion of screen shots that Game Informer have posted. Like the last game, the title will be featuring a large number of crazy things: from fighting a gang that wear luchadore masks, to beating your enemies to death with a large dildo bat. The screen shots are very not safe for work, so be warned before checking them out.

Saints Row: The Third is expected to be released this year for the Xbox 360, Playstation 3 and the PC with Saints Row: Drive-By, the Nintendo 3DS, Xbox Live and Playstation Network tie-in coming sometime before it.
Excited to check out all the over-the-top features in Saints Row: The Third or will you be skipping this title? Let us know by posting a comment in the section below!