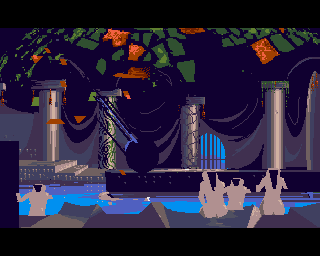 As part of Another World/Out of World's post-mortem last week at the Game Developers Conference, Eric Chahi, the game's maker, announced a new platform for the classic retro title. Developed by DotEmu and published by BulkyPix (both companies working out of France), a new version of the roto-scoped adventure game will make its way to the Apple iPad and iPhone. No release date or specific details were given, but BulkyPix has done similar work with other classic titles, most notably the famous shooter R-Type.
"I'm very pleased to work with my developer friends from DotEmu and their partner BulkyPix. The first prototype looks beautiful on iPad, they are doing a great job on it." said Chahi.
"Another World is one of the most daring games ever created and we're proud to be part of the team that will bring this terrific title to the iPhone and iPad platforms," BulkyPix marketing director Vincent Dondaine.