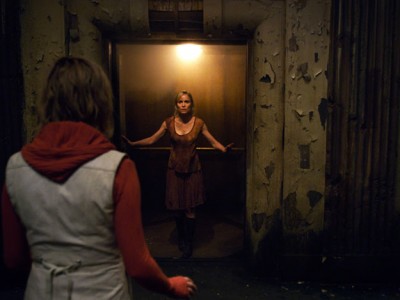 [Initial reporting done by Eli English]
As we reported on earlier, it's been confirmed that Australian actress Adelaide Clemens will be playing the role of Heather Mason, the main character from Silent Hill 3 in the movie, "Silent Hill: Revelation 3D". As rumors become reality, more of the film's cast and crew have been confirmed.
Radha Mitchell (Rose Da Silva ), Sean Bean (Christopher Da Silva ), and Deborah Kara Unger (Dahlia Gillespie) will all be returning to reprise their characters from the first movie, although it hasn't been announced how the first and second plots will weave together. According to the cinematographer of "Revelation", Maxime Alexandre, "Devotees will finally be able to enter this realm along side of Heather, Vincent, Harry and Rose and experience the psychological horror and the fear of the unknown with them."
We also have some details on the crew of the film. In addition to writer-director Michael J. Bassett ("Deathwatch"), Michele Conroy ("Splice") will be on staff as an editor, Alicia Keywan ("The Haunting in Connecticut") will design production, Wendy Partridge ("Underworld") will return to again design costumes, and the afore-quoted Maxime Alexandre ("The Hills Have Eyes") will act as cinematographer.