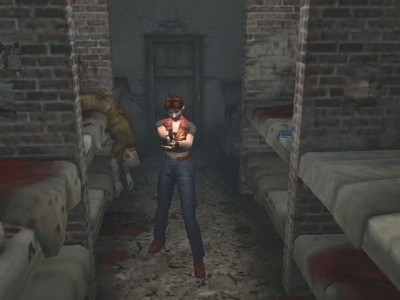 [Initial reporting done by Eli English]
The folks at Capcom have just confirmed the long time reports of an HD re-release of both Resident Evil 4 and Resident Evil: Code Veronica for the Xbox 360 and Playstation 3. The remasters are to celebrate the franchise's 15th anniversary, and will be both download-only releases. Originally, it was thought that the re-releases would be exclusive to Japan.
Resident Evil 4 was first released on the Nintendo Gamecube before eventually being ported to the Playstation 2, PC, Wii and the iOS, with some of the consoles getting exclusive unlockable content for both the Leon and Ashley characters. Code Veronica was first released on the Sega Dreamcast before finding it's way to the Playstation 2 and Gamecube.
Resident Evil 4 will supposedly be getting back it's "Separate Ways" unlockable mode, originally for the PS2 port, which shows what happened with Ada, Leon's old ally from Resident Evil 2 in a playable sub-plot. Both titles will make their way to HD consoles for the first time sometime this Fall.
Ready to buy Resident Evil 4 again, E-Gs? Or is Code Veronica HD more your fancy? Tell us below!