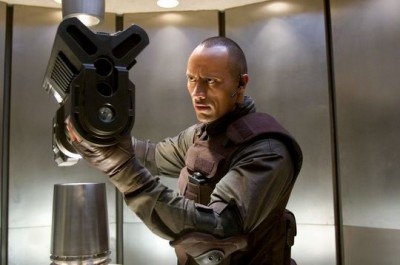 [Initial reporting done by Eli English]
It may not have been asked for, but a "Doom" movie sequel may be in the works. It's been rumored by What's Playing that the movie will be a reboot, so we more then likely won't be seeing Dwayne "The Rock" Johnson or any of the previous cast returning to play their original roles. There are no details on if the movie has a scriptwriter or a director yet, but they stated that the movie will be in 3D.
Excited to see another video game movie, or are you angry about seeing so many reboots? Leave your views below in the comments!