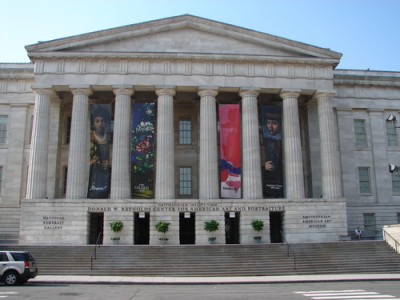 The debate of whether or not video games can be considered is rapidly grinding to a halt, and it appears that the end will be in the pro-art side's favor. The Smithsonian American Art Museum in Washington DC will open an "Art of Video Games" exhibit on March 16th of next year, which will feature designs and production work of and based on video games from five pre-determined eras (1970 – Early 1980s, 1980s – Early 1990s, Early 1990s – Mid 1990s, Mid 1990s – Early 2000s, Early 2000s – Present).
As part of the pre-opening process, the Museum has also begun opening voting for the games and arts to be featured in the exhibit. Upon registering, voters can select games from the aforementioned eras to be included in the Museum's displays, all votes tallied down to a final 80 titles to be eventually shown to the public.
Already voting, E-Gs? Or is a Museum exhibit not the best way to advertise the medium's artistic capabilities? Give us your thoughts below!