As the hours tick off before the return of the Playstation Store, the full fiscal ramifications for the breach that took it offline are finally becoming known. As part of a revision to their outlook for 2011 fiscal year, Sony has laid out its predicted bottom line in light of both the PSN hack and the Japanese earthquake.  The estimated cost of the former will be around ¥14 billion ($171 million) between the "Welcome Back" program and future security protection costs, while the latter cuts a much deeper wound of ¥150 billion ($1.8 billion), not including the losses from last fiscal year, estimated at a combined ¥39 billion ($475 million) in operating costs and lost sales.
"So far, we have not received any confirmed reports of customer identity theft issues, nor confirmed any misuse of credit cards from the cyber-attack. Those are key variables, and if that changes, the costs could change." read a portion of Sony's official statement, "In addition, in connection with the data breach, class action lawsuits have been filed against Sony and certain of its subsidiaries and regulatory inquiries have begun; however, those are all at a preliminary stage, so we are not able to include the possible outcome of any of them in our results forecast for the fiscal year ending March 2012 at this moment."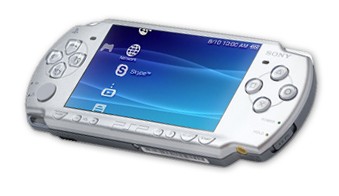 It's not all dim news out of Sony these past few days, yesterday a "PSP Remaster" collection was announced to be in the works, which will bring selected games from the handheld to the PS3 with updated graphics and features. The first out of the gate (in Japan) is Monster Hunter Portable 3rd, with no current details on any scheduled releases in the West. Games making the transfer will all get HD resolution upgrades, Dualshock 3 support, and ad hoc cross-platform gameplay. Many "PSP Remasters" will also get new content, be it additional game content or stereoscopic 3D support. Extras will vary between titles. No further details are available at this time, but expect more to come from this announcement at Sony's E3 press conference.
What do you make of the PSN breach's damage, E-Gs? What PSP games do you want up-rezed and on your PS3? Comment below!