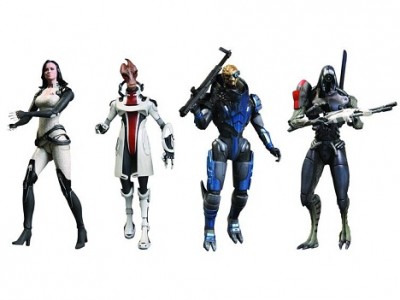 A limited series run of dolls has been announced by the BigBadToyStore, officially endorsed with Mass Effect 3 multiplayer downloadable content. The characters of Mordin Solus, Garrus Vakarin, Legion, and Miranda Lawson have all been transmogrified into figurines ranging from 6.7″-7.25″ tall. No specifics have been released concerning the DLC, but the site does hint that it could be "…powerful weapons…character bonuses, weapon modifications, [or] weapon upgrades to make your multi-player squad stronger".
Each doll costs $18 before shipping, with a bundle of all four available for $68. All downloadable content will be exclusive to North America.
(via MCV)
An awesome investment, or just a meaningless collectible? What DLC do you think will be made available with the dolls? Comment below, EGs!