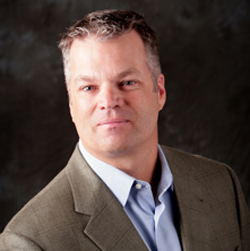 The living room of 2014 will be an HD-lead market of media convergence, according to Sony Computer Entertainment representatives. At MI6, Peter Dille, Senior Vice President of Marketing and the Playstation Network of SCEA, gave a conference curiously titled "Redefining the Digital Living Room." A key motif of this media junket was describing how portable technologies will work hand-in-hand with home-centric devices to provide the apex of entertainment. Dille theorized that the current generation of consoles will be at the forefront in bringing web content directly to TV.
"This might sound a little counterintuitive, but in a tough economy we're seeing more digital adoption," Dille said, who explained this as a byproduct of "families spending more time at home" rather than going to movies or on vacation. Dille noted that consumers want convergence, and that's left companies like Sony lagging behind. "The products are catching up," he said. "TVs are now hooking up directly to the internet to stream audio and video." He continued, "We think [the current PS3 slogan] 'It only does everything' itself is future-proof. It refers to all of the things that the PS3 can do and what it will do tomorrow and for many years to come," he added, noting the PS3 as, "the first in-home platform for delivery for 3D digital media content."
Speaking on the future of the company and its Playstation brand, Dille went on to comment, "We started as a gaming company and we're very proud of a gaming heritage, but we don't see ourselves as just a game company, gaming will always be at the core of everything we're doing. With our roots firmly in the gaming arena, we actually regard ourselves more as a networked entertainment company today. We're managing a network which allows for new business models and fosters a new relationship with consumers."
Dille also made note of the console's online prospects, like Home and digital downloads, "Online gaming isn't just about competition, it's also about socializing with your friends. The game console has become a powerful communication device. [Online gaming is] a brand statement, it's a shared experience, it's a form of communication all rolled into one." And on digital distribution, "Digital, to us, is going to augment retail, not replace retail, at least in the foreseeable future, and some of that is back to what consumers like doing. We are not willing to undercut retail because we don't want the business to suffer," said Dille, noting that conversations with Walmart have been difficult . "It's not always an easy seesaw to maneuver."
Most importantly, however, Dille highlighted the issue of the PSPGo, "The need for connectivity, ease of use, and value will become the tipping point for purchases," Dille said, mentioning, "When we launched the PS3 we were criticized for building a product around Blu-ray, but today that very feature is credited with building the product's momentum and cementing its value proposition." He went on to add, "From a go-forward perspective we need to do a better job at retail. From day one we've adjusted our margin structure to make [PSPgo] attractive to [retailers]," he said, referring to the cost of the PSPgo. "As a percentage of the overall PSP marketplace, we're satisfied with where we are overall [with the PSPgo]."
A lot to take in E-Gs, but how does the future living room look to you? Give Peter Dille something to think about by commenting below!