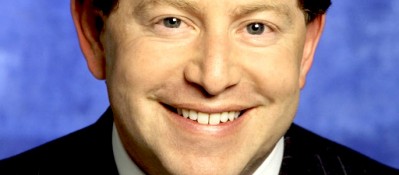 A key voice that has been absent from the Infinity Ward-Activision fray up until now is the latter's CEO, Bobby Kotick. Finally speaking out during a Q1 sales presentation, Kotick outlined his view of the controversy, while making a note to speak on the Call of Duty franchise as a whole.
"The popular global fantasy of being a soldier is allowing us to enter new geographies, leveraging… [Blizzard's] expertise… creating content for audiences that have to date have only been satisfied by Blizzard games," Kotick mentioned. "Soon we'll announce our plans for both China and Korea."
Kotick continued, stating that "the decision to terminate the two executives was not done lightly, and was not done to deprive them of their bonuses." He added that Activision "felt we had no choice but to terminate the Infinity Ward executives. We did this to protect the company's assets and the interest of our shareholders."
Kotick stated that while over 30 people have now left Infinity Ward, "it is likely that a few more people will leave…" But despite that, he remains optimistic about the company and its value to both current and new employees, "[Infinity Ward is] an incredibly well-respected group who are motivated and obviously extraordinarily capable. We remain the top destination for development talent in the video game industry."
The Call of Duty has certainly seemed to have remain unaffected by the legal battle, the Stimulus Package map DLC for Modern Warfare 2 easily surpassing 17 million in sales on the Xbox 360 and PC, the total online time spent with the series continuing to be one of the strongest in the industry, nearing 2 billion total hours logged.