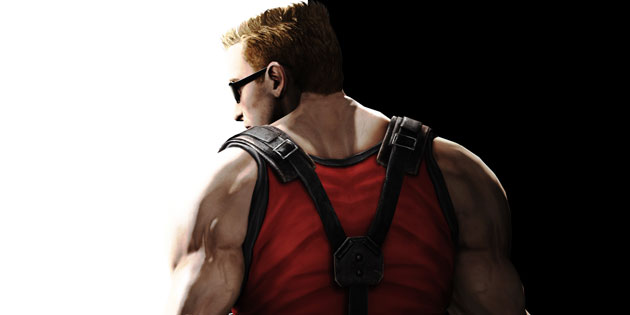 You'll forgive us if we take this with a grain of salt, seeing as we've been promised this since a few of our writers were in grade school. But yes, Duke will finally find his way to the PlayStation 3, Xbox 360, and PC in 2011. The game, now being developed by Gearbox Software (Borderlands) and published by 2K Games, is actually playable at booth #3417 at this year's Penny Arcade Expo.
Christopher Hartmann, president of 2K, said
"After a hiatus from the video game world, Duke Nukem is back and better than ever. The return of the King from the glory days of shooters will satisfy our patient, die-hard fans, as well as a new generation of bubble gum-chewing, flat top and shades-wearing bad-asses. Make no mistake about it – Duke Nukem Forever is a testament to the era of when shooters were bodacious and fun."
We look forward to playing this, but we're understandably skeptical as to how he'll manage to make up for 14 years of waiting. Hail to the King, baby!