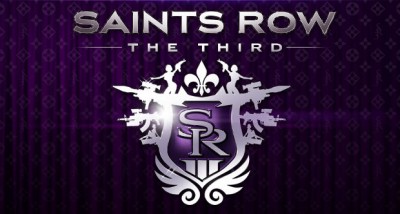 [Initial reporting done by Eli English]
Fans of the series "Saint's Row" should get excited, since THQ has recently given us more info on
Saint's Row: The Third
.
Previously confirmed
for Fall of this year (on PC, PS3, and 360), the developers have confirmed that the title will start players
"at the top of the world"
and will be able to get all the perks of being the head of a massive gang.
"Saints Row: The Third puts you on top of the world, right at the beginning of the game, with all the perks that go along with being the head of an elite criminal organization," THQ core games executive VP Danny Bilson said in the announcement. "There's no delivering pizza, no shuttling family members about in a long series of taxi missions. Instead, you take all the power of the Third Street Saints and you take the world by storm."
"You can expect the most outlandish gameplay scenarios we have ever seen" added THQ, which should lead to some fun moments seeing as how you could pilot a heavily armed helicopter while dressed as a hotdog in
Saint's Row 2
.
THQ also confirmed Saint's Row: Drive-By, a small Nintendo 3DS, Xbox Live Arcade and Playstation Network title which will feature rewards that can be used in Saint's Row The Third. More details of "Saint's Row: The Third" will be included in the April edition of Game Informer.
Looking forward to more over-the-top gangsta action? Or is Grand Theft Auto V more at the forefront of your mind? Tell us below!