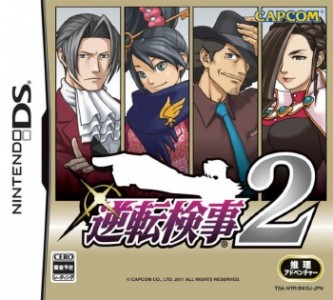 Despite some cult popularity, Capcom has announced it has no plans to bring the latest in the detective adventure Phoenix Wright series to the West. Ace Attorney Investigations 2 was denied the port during an "Ask Capcom" Q&A session with Christian Svensson, who, when asked "is Ace Attorney coming to the U.S.?", gave the following response.
"I assume that means Ace Attorney Investigations 2." replied Svensson, "The answer is 'no.' Sorry about that."
Capcom later clarified the answer by releasing an official statement.
The costs of localization are higher than the forecasted return. And no, it wouldn't sell more than Okamiden (which has already sold more than the first Investigations).

Could this content show up on some other platform somewhere down the line? Possibly, but there's nothing on that front for me to talk about. I realize there are fans who would like to have this and I'll be sure to explore ways that could happen viably in the future with our strategy and R&D teams but no promises.
Sad to see Ace Attorney stay in Japan, E-Gs? Give us your thoughts below!