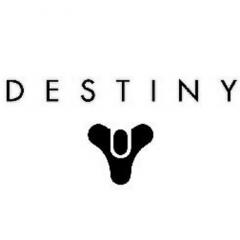 In the midst of Activision's ongoing legal battle against ex-Infinity Ward heads Jason West and Vince Zampella (latest update here), a 27-page contract between the publisher and developer Bungie has surfaced courtesy of the LA Times. The ten-year agreement has Bungie on the line for four "sci-fantasy, action shooter games" in a franchise project currently dubbed "Destiny" (a term which Bungie filed a trademark for last year).
The contract deals mostly with a release structure for the franchise, detailing that the first in the four game saga be a timed Xbox 360 exclusive launching in Fall 2013 before being made available elsewhere early the following year. The remaining three in the franchise are set for the next generation of Microsoft and Sony consoles – in addition to the PC – for 2015, 2017 and 2019. Each game also has a corresponding DLC package (currently dubbed "Comet") which will release in the Fall of 2014, 2016, 2018 and 2020.
Built into the contract is a $2.5 million bonus should the first game in Project "Destiny" nab a Metacritic score of 90 or higher. A bonus which would be the highest of its kind should it be proven true, according to Develop.
(via MCV)