During a presentation held at Microsoft's own Redmond campus, Don Mattrick (the President of Interactive Entertainment Business at Microsoft) unveiled the company's next generation of hardware: the Xbox One. The console, which will be released at an unspecified time later this year, will come bundled with an upgraded Kinect sensor and a newly designed controller. According to Microsoft, the new Xbox One will be an all-in-one system that integrates gaming, TV, entertainment, and communications, including the ability to use Skype.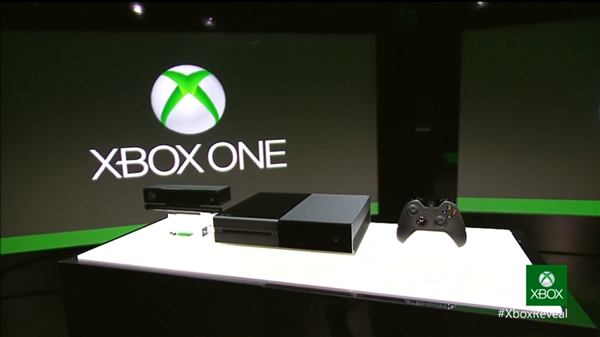 Microsoft's Chief Marketing Officer Yusuf Mehdi took the stage to show off the new dashboard and voice-command features of the Xbox One. According to him, Microsofts aspiration is to have the Xbox One become the device to provide you with all your entertainment needs and will connect with all devices in your living room. The new console will remember what users were doing during their last session and allows them to pick up where they left off, and connects them to the larger community to see what content is currently trending. In addition, users are able to instantly switch to TV, games, music, their internet browsers and back without any loading times.
In a cooperation with ESPN, the console will also be able to track scores from real-life games and give players an alert when appropriate. Voice control is also available for navigating the TV guide, or for switching to channels and specific programs. In a partnership with NFL, players will be able to play fantasy football through the Xbox One with real-time updates to their fantasy leagues.
Mehdi's presentation of the new features for TV and voice-commands was followed by Marc Whitten, the General Manager of Xbox Live. He confirmed that the Xbox One will run on 8GB RAM and has a custom 8-core AMD chip that supposedly runs four times quieter than the one powering the Xbox 360. 1080p output is supportedly natively, as well as 4k output where available. The Xbox One will also contain a BluRay / DVD drive and comes with built-in WiFi and a 500 GB harddrive. The system will run three operating systems simultaneously, the first of which is the Xbox One OS itself, which allows developers deep access to the hardware powering the console. The second is the Windows Kernel, which will allow the console to work with web-powered applications, with the third and final OS functioning as an interface between the two.  This will allow users to instantly switch between games and other applications, keeping them open in the background.
Whitten also discussed the new Kinect sensor, that now also functions as a 1080p webcam. According to him, the new sensor will be able to detect the orientation of joints and a player's balance, and will also be able to track the movement and location of individual controllers.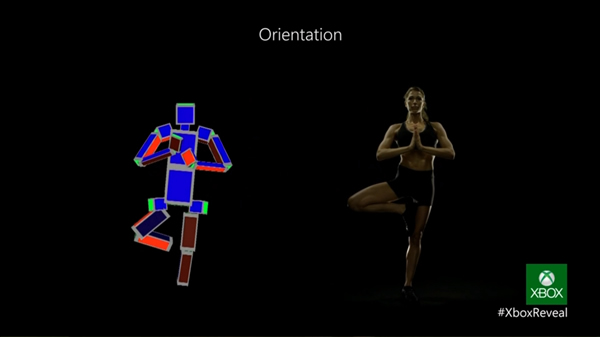 The new Xbox One controller has improved ergonomics, a new D-pad, and a built-in battery back. Triggers can now also provide feedback, though this feature was not detailed further.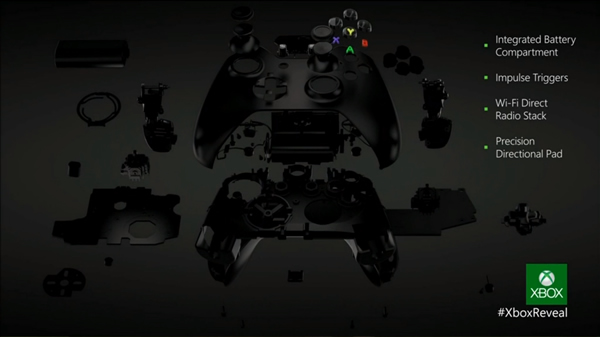 Despite the fact that the console comes with an integrated 500 GB harddrive, Whitten did indicate that all content could be stored in the Cloud. Microsoft stated after the show that they do not require users to be always-online, but that this is a feature that developers can enable this feature for their titles if they want.
EA's Andrew Wilson revealed FIFA 14, NBA LIVE 14, UFC, and Madden 25 to be currently in development for the Xbox One, and scheduled to launch within the next twelve months. This new generation of sports titles will be powered by a new engine built specifically for EA Sports titles, known as 'EA Ignite'.
Microsoft's own Phil Spencer announced that there are currently more exclusive titles in development for the Xbox One than ever before in Xbox history. Fifteen of these titles are slated for a release in the first 12 months after the Xbox One launches, with eight of these based on all-new franchises. One of these is Forza Motorsport 5, which will be available at launch and was shown by means of a trailer that is available here. A new title currently in development at Remedy Entertainment, known as Quantum Break, was also shown, and will combine the experience of scripted-television with a decision-driven game experience. Details about the game are scarce, but a trailer for the title is available here.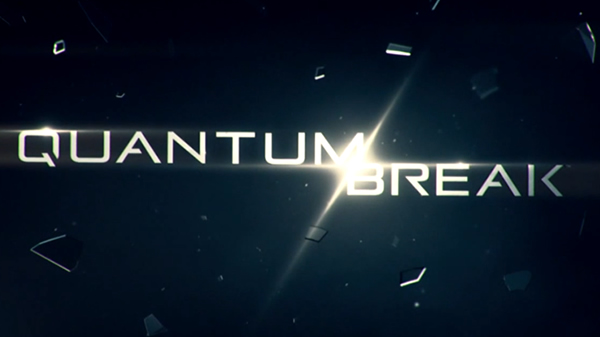 The head of Microsoft Entertainment Studios Nancy Tellem announced that the Xbox One will be able to recommend TV content to users, and that Microsoft currently has teams working in Los Angeles, Seattle, Vancouver, and London on making the TV experience on the console more immersive and interactive. Bonnie Ross, the head of 343 Industries, joined Tellem on stage to announce an upcoming television series based on the Halo franchise. Steven Spielberg is slated to direct the series. Though not present at the Xbox One reveal, Spielberg stated in a video message that he has been a long-time gamer and is excited to be involved in the project.
The presentation ended with Activision's Eric Hirschberg unveiling Call of Duty: Ghosts, which will run on an entirely new engine. The game will revolve around an all-new cast of characters and a new storyline written by movie writer / director Stephen Gaghan, in which the United States are crippled and the government and military are in dissaray. One of the squad members featured in the game is a German Shepherd attack dog. As with current-generation downloadable content for Call of Duty titles, all DLC for next-generation titles will be available first on the new Xbox One. An in-engine trailer for the title was also released, but did not feature actual gameplay footage. The trailer is available here.
More reveals are slated for the Microsoft conference at E3, which will be held on June 10th.