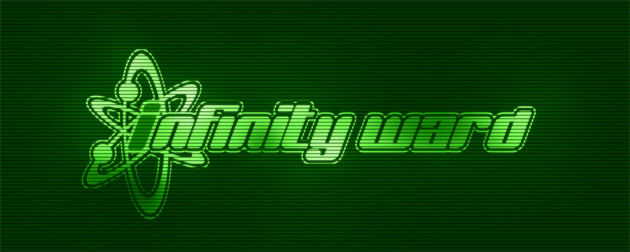 When independent developers get bought out by large publishers, sometimes it's not just hot cars and big checks. Sometimes it's loss of creative freedom and broken hearts. That seems to be the case with Infinity Ward.
After studio heads Jason West and Vince Zampella left the company earlier this year under inauspicious circumstances, several other Infinity Ward employees followed in suit with more departures predicted to follow.
"We think that recent Activision share weakness has been compounded by additional departures at Infinity Ward which accelerated this week, and we expect another 10 – 20 employees to depart over the next few months," said Wedbush Morgan analyst, Michael Pachter. "Likely replace the departed employees with skilled developers, and while increased competition may impact sales of future versions of Modern Warfare, we expect the company to put out a competitive product."
But the effect of the Infinity Ward / Activision implosion isn't only felt by employees and industry analysts. Other video game developers are stepping forward to comment on the situation.
Insomniac lead multiplayer designer Jake Biegel said to PSM3, "I have some friends at Infinity Ward and I can't tell you how happy I was to be at Insomniac when I heard that news [of West and Zampella's firing]."
"I was totally horrified for my friends and called every one of them asking what the hell was going on. It reiterated to me how good it is to be working at a wholly independent developer where we call the shots," he added.
According to a Kotaku source, Infinity Ward is in a downward spiral and head employees at Activision are uncertain how to remedy the situation.
"They're scared shitless," the source said of Activision management. "They never saw this coming. They can't believe what's going on. At first they gave us some bullshit about moving up payments of all the money they owe us to sooner increments. That was when [designer] Todd [Alderman] and [engineer] Frank [Gigliotti] left. But with the announcement of Respawn and all the people leaving, they just got their heads in their hands."
However, another source from within Infinity Ward has come forward with a less negative view of the situation.
"First off, yes, it is a shitty situation, but there are two kinds of people left: ones that are sticking it out for the money, and others who want to make something work. We are not dead, we definitely lost original team members, but not all of the talent. When you talk about the people who left, they are the best in the business, but equally everyone at Infinity Ward deserves that same credential. We are here for the long haul of keeping the Modern Warfare name alive, but as your article clearly shows, certain people are still pissed about it. We just had this discussion in our Monday meeting, 'We still have the talent that will get us to where we need to go, and now is the time to find our new leaders.'"