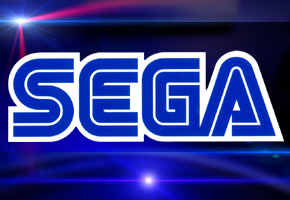 Sega West has made the news a lot recently, from its thoughts on motion controls to re-emphasizing its commitment to the Wii hardcore audience, but the company has made a new headline with a significant corporate restructuring. Its San Francisco office – which saw lay-offs of 36 employees (15%) – will now serve as its Digital Division, headlining the company's reinforced interest in the digital-only marketplace. The London Office, which will continue to work on traditional boxed products, still saw lay-offs of 37 (10%).
"We've been going through the planning process the past 6 months, taking a look at the future of the market and where we think our investments need to be. It's no surprise that the share of digital is growing as an overall part of the video game business, so we decided we have to invest more in that specific area," Sega West President, Mike Hayes, said in an interview with IndustryGamers, "And notably, we had to get our business groups appropriately sorted to provide the right focus. Traditionally, Sega of America and Sega Europe had been running a dual company where both would look at traditional goods and both would look at the digital side. What we decided to do is to make San Francisco the kind of hub for our digital efforts, and therefore make London the hub for the traditional packaged goods part. I would stress, however, that this is very much administrative reorganization, because clearly we want to be very successful with digital globally. Likewise, we want to continue to be successful with traditional goods. So the reorganization allows us to be much more efficient in terms of our costs, but probably more importantly in the way that we can look at the future business."
"Sega has already done some very good things in this broad digital space so far, and now it's a case of how we can take it further. We're definitely looking at mobile applications, the iPhone, the iPad – we're interested to see what happens with Microsoft and others – creating games for PSN and XBLA. Again we've had some good successes in those areas. And we're finding increasingly that ESD [electronic software distribution, i.e. Direct2Drive] is taking a bigger share of our overall revenues, so that's an important growth area for us." Hayes continued, "The whole PC field in general [is working well]… Football Manager, which is a European title, has done great. So what we've done so far is taken strong Sega IP and we've had lots of success. Look at how well Super Monkey Ball has done on iPhone. And we've got lots of excitement around Sonic 4 that we're launching on XBLA and PSN later this year. The challenge for us now, is how to go beyond that in terms of doing more than just reinventing existing Sega IP. And that's really where a lot more of the focus and investment is going to be with this new digital division."
When asked about the iPad and Facebook, Hayes seemed particularly enthused, "I think what the iPad does is it enables us to do much more interesting things with our titles, and it's that ability to use the technology further to take gaming into new areas that's something we're excited about and will focus on in the San Francisco organization.[Facebook] is a new area for traditional games publishers, so to be blunt one of the things we need is to get expertise in that area. That's why we're currently doing a search for a senior position who we hope would have a lot of experience in that PC, social gaming field, because we do see what opportunities exist and we feel it's very important that Sega has a share of that marketplace. So that's one of the projects we're working on currently, but it's too early to give out [details]."
So much of Sega's business going forward will be digital-only? "All we know is it will be a bigger part of the business as we move forward, but in terms of the goals and how much digital is going to be, that's something we're going to have to work on with this new group and figure out over the next few months… Do we want to move everything from traditional into digital? Absolutely not. We're taking what we feel is a very balanced approach; it'll be an evolution, not a revolution," Hayes said.
A lot to take in E-Gs, but is Sega's move a harbinger of things to come, and how does this relate to Sega's current seat at the overall video game market? Give us your analysis below!