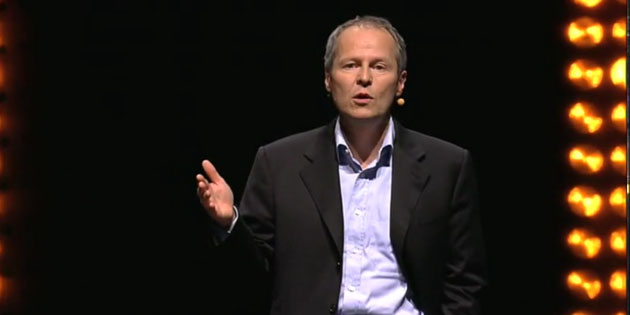 Ubisoft unveiled three new projects during its press conference earlier tonight. The first of these is a title currently only known by its working title Project Dust, which showed a civilization in a prehistoric setting. This project, for which Ubisoft is cooperating with Éric Chahi is expected to be released in Spring 2011. The game will be available exclusively by means of digital distribution through Xbox Live or the Playstation Network.
The second new title that was announced concerns a new installment in the Rayman-franchise. This new episode, known as Rayman Origins returns to the roots of the series as a 2D platformer. Rayman was shown as teaming up with Globox and venturing through several environments. A release window for the game was not stated.
The third and final title unveiled during the press conference concerns an expansion of the popular arcade racing platform Trackmania. Expanding the design of this game to offer similar creation tools for first-person shooters and RPGs, Ubisoft announced that a new platform known as Maniaplanet is currently in development. Maniaplanet will serve as a platform from which Trackmania, Shootmania and Questmania (as these shooter and RPG creation tools are known respectively) will operate. It will also offer a single system to provide matchmaking functionalities and file sharing opportunities for each of the three aspects. The first aspect of this, a beta for Questmania, is expected to be made available soon. A sequel to Trackmania is expected later this year, with the final element of Maniaplanet, Shootmania not expected to be ready for release until Q1 2011.