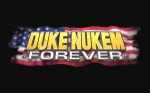 16 Jun
Our 'Duke Nukem Forever' review is finally in! The game is…well…just…no.
The Japanese market may seem to have had a good year, if their lead software sales are any indication. Financial firm Enterbrain recently released the calendar year's fiscal results, and several games post impressive numbers. Dragon Quest IX took first place in 2009 with 4.1 million units sold, Pokemon HeartGold/SoulSilver following with 3.3 million. Rounding […]
The service looks to help PSP owners get their media lunchbox stuffed with it's Media Go service. Hoping to help streamline the content organization process for their consumers.